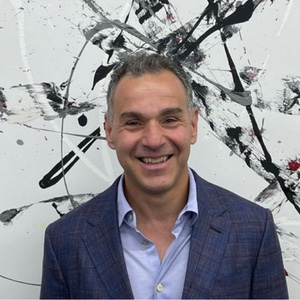 Commercial Lines Producer & Account Executive
Specialty: Restaurants & Hospitality
T. 773-273-8777
E. tapostol@powerrisk.net
As a first-generation Greek – food, family, and helping others is just a part of who I am. My father owned restaurants – so I grew up in the industry and saw all sides of it. My clients appreciate the fact that I know their world and how hard they work to make sure their business is successful.
When asked what the secret to my success is – I always answer, "I listen – if you don't listen, you'll never capture what's really important to your client, what they value most, and you'll miss the very essence of what our job as a risk manager is – to protect them." I'm a hands-on insurance broker – I spend my days visiting my clients, seeing how their business is going and just saying Hi. They know, when there is a problem, I'm just a phone call away – I'll be there.
I went to college for Accounting and had planned on going to law school – but quickly realized I would be miserable behind a desk; I'm too much of a people person. I was introduced to property casualty insurance sales and the power of residual and recurring income – I was hooked. I joined Power Risk Management and have zero regrets!
Outside of work, I love spending time with my family and friends, traveling and I'm a bonafide foodie. I split my time between our Denver and Chicago offices – so if you need any restaurant tips, I'm your guy because I can guarantee I know all the best spots. I stay healthy by being an avid runner, and I'm a certified sports fanatic. At one point, I had season tickets to all the professional Chicago teams – that's a lot of games!
Education:
DePaul University – BS Accounting