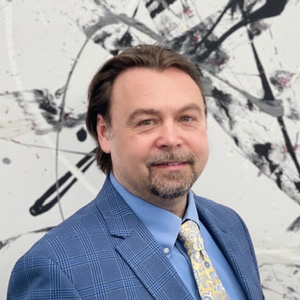 Commercial Lines Producer
Specialty: Restaurant and Hospitality
T. 773-273-8777
E. gtsouk@powerrisk.net
When asked, "Why do I love what I do?" – I say the Thank You is the best part. I care about making sure that our clients at Power are getting what they need at a fair price. We comb through their existing insurance coverages line by line and explain to them why they should or shouldn't have specific coverages. Believe it or not, many people are over-insured and have policies they don't need. I take the time to create a relationship and understand their lives – I listen and in the end, that "Thank you George", means a lot.
My superpower is I can truly have a conversation with anyone…any time! Whether it's a complete stranger, a casual acquaintance or a long-time friend, or a client – I approach everyone like we've been friends forever. Let's just say I'm a great people reader.
With 34 years in the restaurant industry, I know that world inside and out because I've worked both the front and the back of the house – from busboy & server to bartender to manager and even owner. My clients appreciate the fact that I understand their world.
Outside of work I love spending time with family – wife Kori and my three children. I especially love cooking – when I'm not in the kitchen, you'll probably find me at a hockey game.
Volunteer & Non-Profit Affiliations:
I volunteer and work at many of the Greek Church festivals
I also work with many groups that support autism. I have two godchildren who are on the spectrum so supporting that cause is very near and dear to my heart.
Business Affiliations:
Former Greektown Chamber of Commerce VP
Former member of the National Association of Realtors